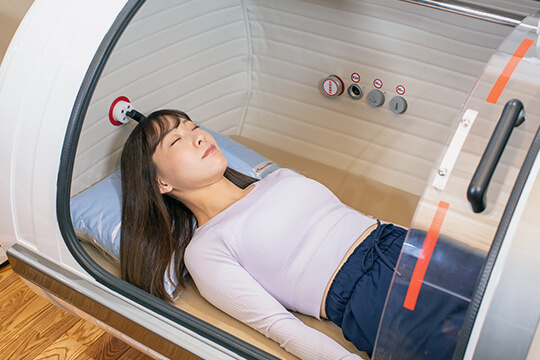 Safety performance built into an aluminum body with excellent durability and quietness
The all-aluminum integrated body achieves high durability and rigidity. There is no seam in the capsule body, so there is no need to worry about distortion, twisting noise, or air leakage.
It is fully equipped with safety mechanisms such as a safety valve that prevents an excessive increase in air pressure, an emergency exhaust valve that can reduce the pressure in an emergency, and a door close sensor.